African American Hero of the Day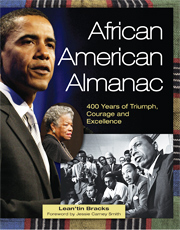 ---
Which African American tennis player has a stadium named after him at the USTA Billie Jean King National Tennis Center in Queens, New York?
He attended UCLA on a tennis scholarship.
He defeated Jimmy Connors at Wimbledon in 1975.
He captained the U.S. Davis Cup team in 1981 after his retirement.
He contracted HIV due to tainted blood received during a heart operation and died of AIDS in 1993.
---
---

Arthur Ashe (1943-1993)
Tennis Player
Born on July 10, 1943, in Richmond, Virginia, Arthur Robert Ashe learned the game at the Richmond Racket Club, which had been formed by local black enthusiasts. Dr. R. W. Johnson, who had also served as an adviser and benefactor to Althea Gibson, sponsored Ashe's tennis career, spending thousands of dollars and a great deal of time with him.
By 1958 Ashe reached the semifinals in the under#fifteen division of the National Junior Championships. In 1960 and 1961 he won the Junior Indoors Singles title. Even before he finished high school, he was ranked twenty-eighth in the country.
In 1961 Ashe entered UCLA on a tennis scholarship. He was on his way to winning the U.S. Amateur Tennis Championship and the U.S. Open Tennis Championship, in addition to becoming the first black man ever named to a Davis Cup Team.
In 1975 Ashe was recognized as one of the world's great tennis players, having defeated Jimmy Connors at Wimbledon as well as taking the World Championship Tennis (WCT) singles title over Björn Borg. At Wimbledon he defeated Connors 6-1, 5-7, 6-4.
In 1979, at the age of thirty-five, Ashe suffered a heart attack. Following quadruple bypass heart surgery, he retired from playing tennis. He began writing a nationally syndicated column and contributed monthly articles to Tennis magazine. He wrote the book Advantage Ashe (1967), a tennis diary, Portrait in Motion (1975), and his autobiography Off the Court (1981). In addition, he compiled the historical work A Hard Road to Glory: A History of the African American Athlete (1993).
Ashe was named captain of the U.S. Davis Cup team in 1981. He was a former president and active member of the board of directors of the Association of Tennis Professionals, and a co#founder of the National Junior Tennis League. Late in his career he also served as a television sports commentator.
In April 1992 Ashe announced that he had contracted AIDS as the result of a tainted blood transfusion during heart-bypass surgery. He died on February 6, 1993.
From African American Almanac: 400 Years of Triumph, Courage and Excellence by Lean'tin Bracks, (c) 2012 Visible Ink Press(R). A wealth of milestones, inspiration, and challenges met . . .
Dig deeper with these related titles:
African American Almanac: 400 Years of Triumph, Courage and Excellence


A wealth of milestones, inspiration, and challenges met. . . The most complete and affordable single-volume reference of African... Read More »

Freedom Facts and Firsts: 400 Years of the African American Civil Rights Experience


Spanning nearly 400 years from the early abolitionists to the present, this guide book profiles more than 400 people, places, and events that have... Read More »

Black Firsts: 4,000 Ground-Breaking and Pioneering Events, 2nd Edition


Black Firsts is a testament to a rich but often overlooked part of our history. Jessie Carney Smith, William and Camille Cosby Professor of the... Read More »

Black Heroes


"If there is no struggle, there is no progress," wrote Frederick Douglass. "This struggle may be a moral one; or it may be a physical one; or it may... Read More »
---