The Constitution Explained: A Guide for Every American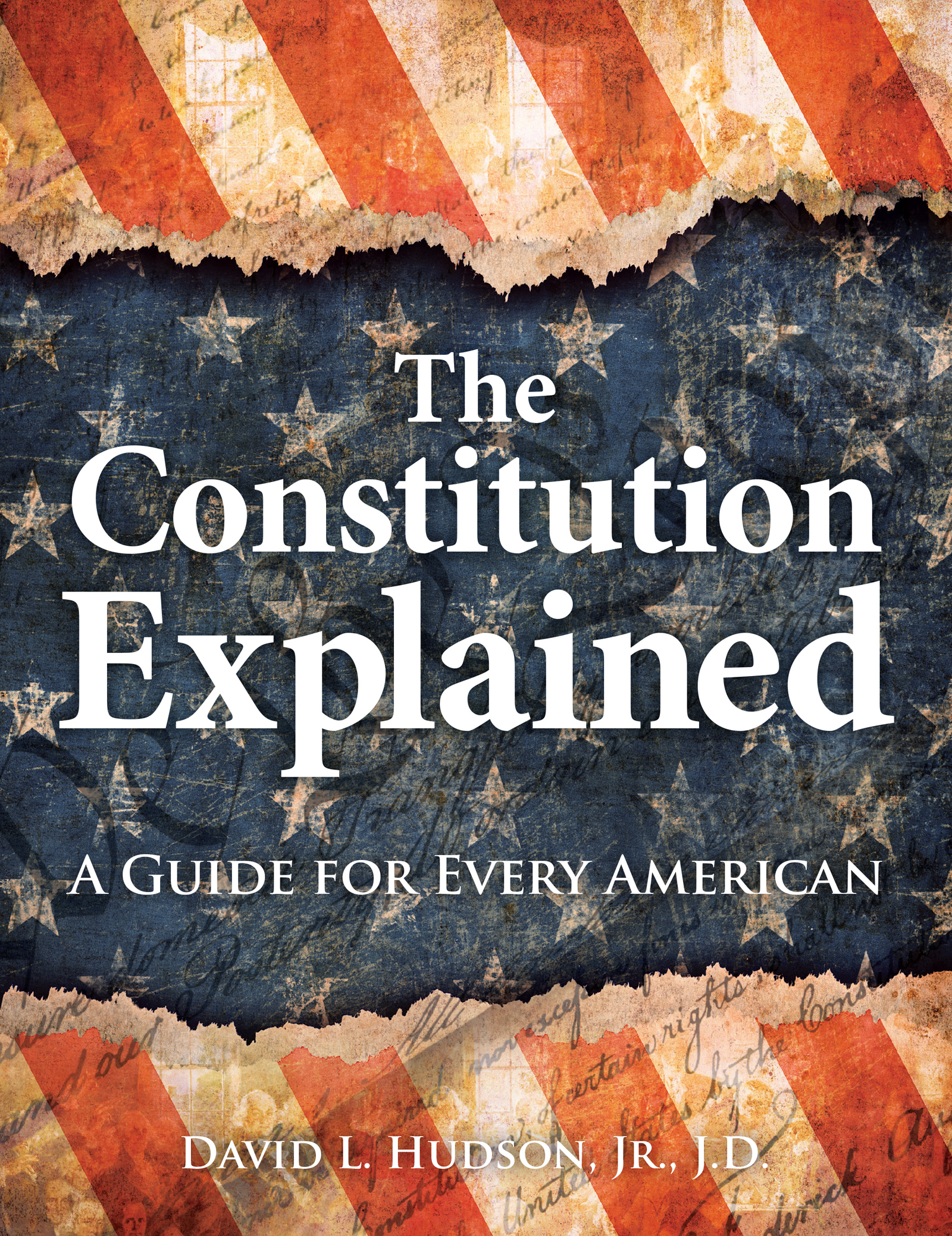 … an engaging layperson's primer on the Constitution's most important aspects—from the preamble to the Bill of Rights to the 14th Amendment. … expert assessments of this country's foundational document and its effect on history as well as current events. … breaking down what can be an intimidating document [to] help promote civic literacy at a time when an informed citizenry is as important as ever.

ABA Journal
This guide explains the US Constitution to everyday Americans. After a brief history of its origins and background, the Constitutional Convention, and the ratification, chapters examine each article of the Constitution, its 27 amendments, and continuing constitutional controversies.

Book News
It will help non-experts navigate safely amidst the passionate, thorny, and devilishly nuanced debates about its authority with regard to contemporary hot-button issues like gun control, freedom of choice, and the electoral college process. … Constitution Explained merits an enthusiastic recommendation for collections curated for general readership, secondary school students, and college undergraduates.

Booklist
... the documents our forefathers signed on are everybody's mind in one way or another these days, "The Constitution Explained: A Guide for Every American" by David L. Hudson, Jr., J.D. (Visible Ink Press, $24.95) is a book to keep handy this summer. In easy-to-understand terms, this book breaks down every one of the articles in the Constitution, with examples, relevant side-information, and explanations of the small details. It's a handy reference, but also just plain fun to read, too.

Bookworm Sez
The First, Second, and Fifth Amendments are often referred to, but—if social media is any indication—only vaguely understood by most of us. The rest of the Constitution fares mostly worse. To the rescue is this comprehensive, clear work by Hudson, who teaches First Amendment law at Belmont University's College of Law in Nashville. Beyond the Constitution itself, Hudson addresses related topics, such as methods of interpreting the Constitution, controversial Supreme Court picks, and the composition of the court.

Library Journal
Focusing on the Constitution's history, including the Articles of Confederation, the Philadelphia Convention, the Bill of Rights, and selected other amendments … Most recent similar titles are limited to the full text of the founding documents … will interest general readers as well as students of political science, government, and teacher education.

Library Journal
The Constitution has ensured that the United States is governed by the rule of law rather than by a dictator.
It's been described as a contract between the people and the government. Its Preamble provides that the Constitution's purposes are to "
form a more perfect Union, establish Justice, insure domestic Tranquility, provide for the common defense, promote the general Welfare, and secure the Blessings of Liberty
." Yet, for such an important document, it is also remarkably short. And it is often confusing! It was written in general language, leaving much of the meaning unwritten and open to interpretation.
Exploring the history and the various clauses, amendments, and interpretations, as well as addressing the debate over how well the country has lived up to the Preamble's lofty goals, The Constitution Explained: A Guide for Every American makes this groundbreaking document more understandable. This important book investigates …
How the freedom of assembly allowed the women's suffragists to march in the streets and demand the right to vote
How the freedom of the press permitted newspapers to expose the evils of segregation
How the Equal Protection Clause of the Fourteenth Amendment, asserting that "no state shall deny any person … the equal protection of the laws," attempts to fight government discrimination
The rights and responsibilities of U.S. citizens
An in-depth look at the freedoms enshrined in the Bill of Rights
"The Miracle at Philadelphia" and "the Great Compromise"
The different methods used to interpret the Constitution
Controversial U.S. Supreme Court picks throughout history
How the size and tenure of the Supreme Court justices has long been a contentious issue
The remarkable evolution of death penalty jurisprudence
And much, much more!

A guide to the citizenship and the American government, The Constitution Explained takes an evenhanded approach to controversial issues and explores various points of view. Richly illustrated, it also has a helpful bibliography and extensive index to help. This invaluable resource is designed to help you understand the power and strength of the U.S. Constitution!

E-mail to a Friend
Quick Facts
ISBN: 9781578597505
eBook ISBN: 9781578597727
Published 2022
384 pages
130 photos and illustrations
7.125 x 9.25 paperback
$24.95
Related Titles
You might also enjoy...
Also by David L Hudson, Jr....
---
---