Personal Finance Tip of the Day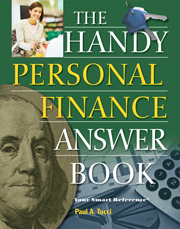 ---
Why do some people dislike online banks?
Communication with customer service can be difficult.
The online interface can be complex and change often.
The presence and trust factor of a human presence are gone.
---
---
Sometimes, depending on the bank that you choose, you may have trouble communicating with foreign customer service operations. To cut costs, online banks tend to use call centers located in countries where English is not the native language, therefore making communications sometimes more difficult. You have to find the online bank that has excellent customer service, with highly trained representatives that will always be there to help you should you have any questions. Online banks tend to put a hold on online deposits and withdrawals from three to five days. Online banks may have an easy to use or more complex user interface that may be changed with each new version of the web site, so it may require the user to learn how to navigate more easily. Users of online banks no longer have the local human presence of the teller that greets you, and for some, the human touch and trust factor are important considerations. These are just some of the variables that users must consider when deciding which bank to choose.
From The Handy Personal Finance Answer Book by Paul A. Tucci, (c) 2012 Visible Ink Press(R) Answers to more than 1,000 answers to questions on personal finance, its history, and managing one's financial life.
Dig deeper with these related titles:
---