Test yourself. Expand your horizons.
Thanks for visiting. Check back daily for new flashcard questions, fun facts, and other trivia. For past questions, fun facts and trivia—and other topics—visit our archive of quizzes and fun facts--or dig even deeper into a topic through our list of books by subject.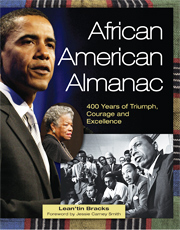 ---
African American Hero of the Day:
What supermodel has become a successful businesswoman and starred in her own reality show about models?
---
---
---