Personal Finance Tip of the Day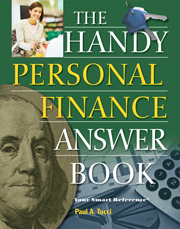 ---
What is a down payment, how much should be invested in a down payment, and what are some guidelines for down payments?
It is based on the buyer's ability to pay.
It determines the amount of the mortgage.
It should be saved in addition to 4-6 months of living expenses.
It is typically 10-20% of the house's price.
---
---
The down payment is the amount that you can comfortably pay in cash for the purchase of the house. This down payment, plus the mortgage amount is the price that you pay for your house (plus some additional fees and expenses). The more cash that you put down, which is a percentage of the home price, the less your mortgage amount, and therefore your monthly payment, will be.
This is a tough question because it touches on the sentiment of the purchaser. You should have already saved at least four to six months of living expenses, in a cash account for your emergency fund, in case something should happen or change in your employment. This money should not be touched, not even for the purchase of a house. The money that you have managed to save in addition to that, money that you may have invested in other ways, should be used for your initial down payment.
Most lenders would prefer to have you put down 10%-30% of the price of the house in the form of a down payment. This enables you to possibly get better interest rates, less fees or points, and reduce your monthly payments and interest over the lifetime of the loan. There are many programs offered by banks, including federal incentives, for the purchases of homes, especially for first time home buyers. Check with your bank or mortgage adviser.
From The
Handy Personal Finance Answer Book
by Paul A. Tucci, (c) 2012 Visible Ink Press(R) Answers to more than 1,000 answers to questions on personal finance, its history, and managing one's financial life.
Dig deeper with these related titles:
---