Personal Finance Tip of the Day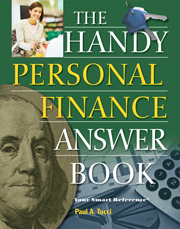 ---
Why do I need home owner's insurance, what does it cover, and how does it work?
It is required for many mortgage companies and banks.
It can protect your investment, including your house and other structures on your property.
It can cover personal property and effects, for many policies.
It is financed by monthly premiums.
---
---
Mortgage companies and banks that finance your loan for the purchase of a house require you to have a home owner's insurance policy. The policy protects your investment (your house) in case of damage or loss, due to a catastrophic natural event, like a hurricane or an earthquake, as well as damage because of snow, ice, or fallen trees.
The homeowner may get a policy covering the replacement cost of the home at current market rates. This premium is paid monthly and is in force for as long as the homeowner continues to pay the premium and retains ownership of the house.
In general, your policy covers the costs to repair or rebuild your house and any other structures on your property, like garages or work sheds, from such events as a fire, water damage from a broken pipe or heating system, fallen trees, and damage due to wind or snow.
Most home owners policies cover personal property and effects in your house from damage or loss, such as artwork, clothing, jewelry, electronics, appliances, etc.
From The
Handy Personal Finance Answer Book
by Paul A. Tucci, (c) 2012 Visible Ink Press(R) Answers to more than 1,000 answers to questions on personal finance, its history, and managing one's financial life.
Dig deeper with these related titles:
---