African American Hero of the Day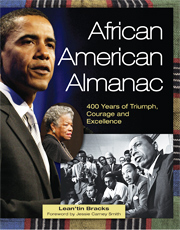 ---
Who served as governor of Louisiana for just five weeks?
He served in the Union Army during the Civil War.
He was initially a Republican but switched parties and became a Democrat.
He was lieutenant governor of Louisiana in 1872 when then-governor Henry C. Warmouth was impeached.
After unsuccessful runs for the U.S. Senate and House, he worked as surveyor of customs for New Orleans.
---
---

P.B.S. Pinchback (1837-1921)
Governor
Pinchback was born in Macon, Georgia on May 10, 1837. Although his mother had been a slave, by the time Pinchback was born she had been emancipated by Pinchback's father. Moving to Ohio with his mother, Pinchback attended high school in Cincinnati in 1847, but in 1848 he began working on riverboats, first as a cabin boy and then as a steward.
At the outbreak of the Civil War Pinchback went to Louisiana and in 1862 he enlisted in the Union Army. He soon began recruiting soldiers for an African American troop variously known as the Louisiana Native Guards and the Corps d'Afrique. Racial problems soon arose with the military hierarchy and Pinchback resigned his commission in protest.
After the war Pinchback became active in Louisiana politics. He organized a Republican Club in 1867 and in 1868 was a delegate to a state constitutional convention. In that year he was also elected to the state senate and in 1871 he became president pro tem of that body. He soon became lieutenant governor of Louisiana through the line of succession. For five weeks in late 1872 and early 1873 Pinchback was governor of Louisiana while the elected official underwent impeachment proceedings. In 1872 and 1873 Pinchback was elected to the U.S. Senate and the U.S. House of Representatives. He was refused seating both times when the elections were contested and ruled in favor of his Democratic opponent. He did, however, receive what would have been his salary as an elected official.
In 1877 Pinchback switched his allegiance to the Democratic Party and in 1882 was appointed surveyor of customs for New Orleans. In 1887 he began attending law school at Straight University in New Orleans and was later admitted to the bar. In 1890 Pinchback moved to Washington, D.C., where he died December 21, 1921.
From African American Almanac: 400 Years of Triumph, Courage and Excellence by Lean'tin Bracks, (c) 2012 Visible Ink Press(R). A wealth of milestones, inspiration, and challenges met . . .
Dig deeper with these related titles:
African American Almanac: 400 Years of Triumph, Courage and Excellence


A wealth of milestones, inspiration, and challenges met. . . The most complete and affordable single-volume reference of African... Read More »

Freedom Facts and Firsts: 400 Years of the African American Civil Rights Experience


Spanning nearly 400 years from the early abolitionists to the present, this guide book profiles more than 400 people, places, and events that have... Read More »

Black Firsts: 4,000 Ground-Breaking and Pioneering Events, 2nd Edition


Black Firsts is a testament to a rich but often overlooked part of our history. Jessie Carney Smith, William and Camille Cosby Professor of the... Read More »

Black Heroes


"If there is no struggle, there is no progress," wrote Frederick Douglass. "This struggle may be a moral one; or it may be a physical one; or it may... Read More »
---