African American Hero of the Day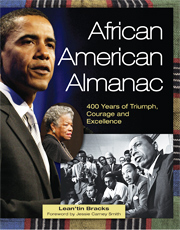 ---
What comedic actor and movie producer got his first big break with the 1982 movie 48 Hours?
He was part of the ensemble cast of Saturday Night Live in 1980, where he got laughs for his spoof of the children's character Gumby.
Especially popular in the 1980s, some of his other smash hits were Trading Places with Dan Akroyd and Beverly Hills Cop.
He is the voice of Donkey in the animated Shrek films.
He has won three Golden Globe Awards.
---
---

Eddie Murphy (1961--)
Actor, Comedian, Producer
Edward Regan 'Eddie' Murphy was born on April 3, 1961, in the Bushwick section of Brooklyn, New York, the son of a New York City policeman and an amateur comedian. As a youngster he performed imitations of cartoon characters; as he grew older he began preparing comic routines with impressions of Elvis Presley, Jackie Wilson, Al Green, and the Beatles.
Murphy attended Roosevelt Junior#Senior High School on Long Island and hosted a talent show at the Roosevelt Youth Center before beginning to call local talent agents to secure bookings at Long Island nightclubs. He was a little known stand#up comedian when he made his first appearance on the late night television show Saturday Night Live in 1980. He made a memorable impression and within three years was hailed as a major new star based on his work in the hit films 48 Hours (1982) and Trading Places (1983).
After his success with the first two Paramount films, Murphy starred in Beverly Hills Cop (1985) and its sequel Beverly Hills Cop II (1987), which were two of the major box office hits of the decade. Murphy appeared in The Golden Child (1986), an effort at light-hearted fantasy, and followed it with the concert film Eddie Murphy Raw (1987). Other film appearances include Coming to America (1988), Harlem Nights (1989), Boomerang (1992), The Distinguished Gentleman (1992), Doctor Dolittle (1998), Life (1999), Nutty Professor II: The Klumps (2000), Shrek (2001), I Spy (2002), Daddy Daycare (2003), Shrek 2, (2004), Norbert (2007), Imagine That (2009), Nutty Professor (2010), Shrek Forever After (2010), and Tower Heist (2011).
Murphy has earned recognition for his films, including Golden Globe Awards for Beverly Hills Cop III (1994), The Nutty Professor (1996), and Dreamgirls (1997).
Murphy's work as a comedian and actor, both on television and film, as well as his singing career, have created a body of work that rivals the most successful of Hollywood entertainers.
From African American Almanac: 400 Years of Triumph, Courage and Excellence by Lean'tin Bracks, (c) 2012 Visible Ink Press(R). A wealth of milestones, inspiration, and challenges met . . .
Dig deeper with these related titles:
African American Almanac: 400 Years of Triumph, Courage and Excellence


A wealth of milestones, inspiration, and challenges met. . . The most complete and affordable single-volume reference of African... Read More »

Freedom Facts and Firsts: 400 Years of the African American Civil Rights Experience


Spanning nearly 400 years from the early abolitionists to the present, this guide book profiles more than 400 people, places, and events that have... Read More »

Black Firsts: 4,000 Ground-Breaking and Pioneering Events, 2nd Edition


Black Firsts is a testament to a rich but often overlooked part of our history. Jessie Carney Smith, William and Camille Cosby Professor of the... Read More »

Black Heroes


"If there is no struggle, there is no progress," wrote Frederick Douglass. "This struggle may be a moral one; or it may be a physical one; or it may... Read More »
---