African American Hero of the Day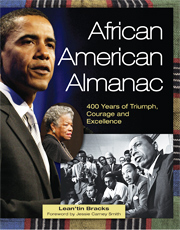 ---
What radio personality is also known as "The Fly Jock"?
He was the first African American male to host a nationally syndicated radio show.
He is the founder of Rich Media.
He was born in Tuskeegee, Alabama.
He once simultaneously hosted radio shows in Dallas and Chicago.
---
---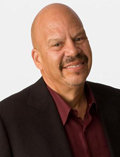 Tom Joyner (1949-)
Radio Personality
Also called "The Fly Jock", Tom Joyner is known for reaching more African American listeners than any other radio or electronic media. Joyner, who simultaneously hosted two radio shows--one, the morning show in Dallas and an afternoon show in Chicago in the 1980s has informed and entertained his audience with a variety of programming.
Joyner, born in Tuskegee, Alabama, on November 23, 1949, began in radio after graduating from Tuskegee University. Joyner in his early years in radio learned the need for involvement in the community. Taking this to heart Joyner structured his shows to inform, inspire, and entertain his listeners. In 1994 Joyner became the first African American male to host a nationally syndicated radio show with the debut of the Tom Joyner Morning Show on the ABC Radio Network. Joyner's shows have included scholarships to college students in need, done in partnership with the United Negro College Fund and the Tom Joyner Foundation, a nonprofit organization. Also featured are political commentary, comedy bits, and little known black history facts. Joyner was selected to the Radio Hall of Fame in 1998.
In 2003 Joyner founded Reach Media as the parent company of subsidiaries such as Black America Web.com, Tom Joyner Foundation, and also the Tom Joyner Morning Show. In 2005 Joyner launched a syndicated television show, but he decided not to continue production due to high costs.
From African American Almanac: 400 Years of Triumph, Courage and Excellence by Lean'tin Bracks, (c) 2012 Visible Ink Press(R). A wealth of milestones, inspiration, and challenges met . . .
Dig deeper with these related titles:
African American Almanac: 400 Years of Triumph, Courage and Excellence


A wealth of milestones, inspiration, and challenges met. . . The most complete and affordable single-volume reference of African... Read More »

Freedom Facts and Firsts: 400 Years of the African American Civil Rights Experience


Spanning nearly 400 years from the early abolitionists to the present, this guide book profiles more than 400 people, places, and events that have... Read More »

Black Firsts: 4,000 Ground-Breaking and Pioneering Events, 2nd Edition


Black Firsts is a testament to a rich but often overlooked part of our history. Jessie Carney Smith, William and Camille Cosby Professor of the... Read More »

Black Heroes


"If there is no struggle, there is no progress," wrote Frederick Douglass. "This struggle may be a moral one; or it may be a physical one; or it may... Read More »
---