African American Hero of the Day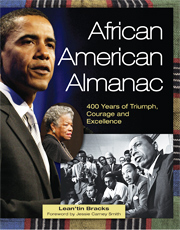 ---
Who was the music producer who founded Def Jam Recordings?
He was born in Queens, New York, in 1957.
He is also the founder of Rush Communications, one of the largest African-owned entertainment companies in the United States.
His interest in hip-hop fashion led to his creating Phat Farm.
He has also been involved in filmmaking and television programs.
---
---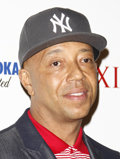 Russell Simmons (1957-)
Music Producer
Simmons was born in the middle-class neighborhood of Hollis in Queens, New York, on October 4, 1957. In 1970 after having some involvement with gangs while a teenager, he decided to take classes in sociology at City College of New York. Although he did not complete college, Simmons saw an opportunity. He recognized the influence that rap music had on young urban African Americans telling their story. The crowds that came to parks and street corners to hear their performances encouraged him to promote local artists and begin Def Jam Recordings in 1984 with partner Rick Rubin. His efforts set the foundation that revolutionized hip-hop.
Simmons's involvement with hip-hop and the fashion that supported this urban music helped to inspire a clothing line Simmons called Phat Farm. It became one aspect of Simmons's multi-faceted business, Rush Communications. The firm encompassed films, television shows, management services, a magazine and advertising company, and clothing. By 1992 Rush Communications was the second largest African American-owned entertainment company in the nation. In 1999 Simmons sold his stake in Def Jam Records to Universal Music Group for $100 million. In 2004 he sold Phat Farm for $140 million.
From African American Almanac: 400 Years of Triumph, Courage and Excellence by Lean'tin Bracks, (c) 2012 Visible Ink Press(R). A wealth of milestones, inspiration, and challenges met . . .
Dig deeper with these related titles:
African American Almanac: 400 Years of Triumph, Courage and Excellence


A wealth of milestones, inspiration, and challenges met. . . The most complete and affordable single-volume reference of African... Read More »

Freedom Facts and Firsts: 400 Years of the African American Civil Rights Experience


Spanning nearly 400 years from the early abolitionists to the present, this guide book profiles more than 400 people, places, and events that have... Read More »

Black Firsts: 4,000 Ground-Breaking and Pioneering Events, 2nd Edition


Black Firsts is a testament to a rich but often overlooked part of our history. Jessie Carney Smith, William and Camille Cosby Professor of the... Read More »

Black Heroes


"If there is no struggle, there is no progress," wrote Frederick Douglass. "This struggle may be a moral one; or it may be a physical one; or it may... Read More »
---