African American Hero of the Day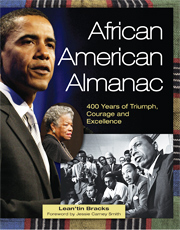 ---
Which artist was considered to be a leading talent of the post-Civil War "journeyman period" of African American art?
In his early career, he also worked as a photographer.
Born in Pittsburgh, his AME bishop father wanted him to become a minister.
Becoming an expatriate in Paris, he focused his art on religious themes.
Some of his most famous paintings include The Banjo Lesson (1890) and Daniel in the Lion's Den (1896).
---
---

Henry Ossawa Tanner (1859-1937)
Painter
Henry Ossawa Tanner was born on June 21, 1859, in Pittsburgh, Pennsylvania. Tanner chose painting rather than the ministry as a career, overcoming the strong objections of his father, an African Methodist Episcopal bishop. After attending the Pennsylvania Academy of Fine Arts, he taught at Clark University in Atlanta, supplementing his salary by working as a photographer. Some of Tanner's most compelling work--such as The Banjo Lesson (1890)--was produced during this period, with Tanner emerging as the most promising black artist of his day. Alain Locke called Tanner the leading talent of the "journeyman period" of Black American art.
In 1891, however, Tanner abandoned black subject matter and left the United States for Paris, where he concentrated on religious themes. In 1896 his Daniel in the Lion's Den, a mixture of realism and mystical symbolism, won honorable mention at the Paris Salon. The following year the French government purchased his Resurrection of Lazarus. In 1900 Tanner received the Medal of Honor at the Paris Exposition and the Lippincott Prize.
Tanner died on May 25, 1937. His notable works include Flight into Egypt, The Annunciation, Thankful Poor, and The Sabot Makers.
From African American Almanac: 400 Years of Triumph, Courage and Excellence by Lean'tin Bracks, (c) 2012 Visible Ink Press(R). A wealth of milestones, inspiration, and challenges met . . .
Dig deeper with these related titles:
African American Almanac: 400 Years of Triumph, Courage and Excellence


A wealth of milestones, inspiration, and challenges met. . . The most complete and affordable single-volume reference of African... Read More »

Freedom Facts and Firsts: 400 Years of the African American Civil Rights Experience


Spanning nearly 400 years from the early abolitionists to the present, this guide book profiles more than 400 people, places, and events that have... Read More »

Black Firsts: 4,000 Ground-Breaking and Pioneering Events, 2nd Edition


Black Firsts is a testament to a rich but often overlooked part of our history. Jessie Carney Smith, William and Camille Cosby Professor of the... Read More »

Black Heroes


"If there is no struggle, there is no progress," wrote Frederick Douglass. "This struggle may be a moral one; or it may be a physical one; or it may... Read More »
---