African American Hero of the Day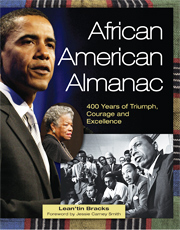 ---
What notoriously bohemian artist was known for his portraits of such musicians as Louis Armstrong and Duke Ellington?
He first gained his reputation as a "bohemian" while living in New York City, where Life magazine published an article about his lifestyle.
He later moved to Paris, traveled throughout Europe, and became friends with famous figures such as James Baldwin.
Henry Miller wrote an essay about him in 1945.
He spent the 1960s and 1970s in and out of sanitariums after suffering from stress and a mental breakdown, passing away in 1979.
---
---

Beauford Delaney (1910-1979)
Painter
Born in Knoxville, Tennessee, on December 30, 1910, Beauford Delaney was described by his elder brother Samuel as a "remarkably dutiful child." His father, the Reverend Samuel Delaney, and his mother, Delia Johnson Delaney, understood and recognized Beauford's artistic talent, as well as that of his brother Joseph, and they encouraged them to develop their skills. For Beauford Delaney, recognition came by way of an elderly white artist of Knoxville, Lloyd Branson. Branson gave him lessons and after a time urged him to go to a city where he might study and come into contact with the art world.
In 1924 Beauford Delaney went to Boston to study at the Massachusetts Normal School, and he later studied at the Copley Society, where he took evening courses while working full-time at the South Boston School of Art. From Boston, Delaney moved on to New York.
Delaney assumed the life of a bohemian in New York, living in the Village in coldwater flats. Much of his time was spent painting the portraits of the personalities of the day, such as Louis Armstrong, Ethel Waters, and Duke Ellington. In 1938 Delaney gained national attention when Life magazine, in an article on "negroes," featured a photograph of him surrounded by a group of his paintings at the annual outdoor exhibition in Washington Square in New York. In 1945 Henry Miller wrote the essay "The Amazing and Invariable Beauford Delaney," which was later reprinted in Remember to Remember. The essay describes Delaney's bohemian life-style in New York during the 1940s and 1950s.
In the 1950s Delaney left New York with the intention of studying in Rome. Taking the Ile de France, he sailed to Paris, next visiting Greece, Turkey, and Northern Italy--but he never got to Rome. Returning to Paris for one more visit, Delaney began to paint, make new friends, and create a social life filled with the famous and the soon-to-be-famous, like James Baldwin, who at that time had not yet become a renowned novelist. Paris was to become Delaney's permanent home.
By 1961 Delaney was producing paintings at such an intense rate that the pressure began to wear upon his strength, and he suffered his first mental collapse. He was confined to a clinic in Vincennes, and his dealer and close friends began to organize his life, hoping to relieve some of the pressure, but it was of little use. For the rest of his life, Delaney was to suffer sporadic breakdowns, and by 1971 he was back in a sanitarium, where he remained until his death in 1979.
Delaney's numerous exhibitions included the Artists Gallery in New York (1948); the Roko Gallery in New York (1950-1953); the Musée d'Art Moderne in Paris (1963); the American Negro Exposition in Chicago (1940); and Newark Museum (1971). His work can be found in the collections of the Whitney Museum of American Art, New York; the Newark Museum, New Jersey; and Morgan State College, Baltimore, Maryland. Notable works include Greene Street, Yaddo, Head of a Poet, and Snow Scene.
From African American Almanac: 400 Years of Triumph, Courage and Excellence by Lean'tin Bracks, (c) 2012 Visible Ink Press(R). A wealth of milestones, inspiration, and challenges met . . .
Dig deeper with these related titles:
African American Almanac: 400 Years of Triumph, Courage and Excellence


A wealth of milestones, inspiration, and challenges met. . . The most complete and affordable single-volume reference of African... Read More »

Freedom Facts and Firsts: 400 Years of the African American Civil Rights Experience


Spanning nearly 400 years from the early abolitionists to the present, this guide book profiles more than 400 people, places, and events that have... Read More »

Black Firsts: 4,000 Ground-Breaking and Pioneering Events, 2nd Edition


Black Firsts is a testament to a rich but often overlooked part of our history. Jessie Carney Smith, William and Camille Cosby Professor of the... Read More »

Black Heroes


"If there is no struggle, there is no progress," wrote Frederick Douglass. "This struggle may be a moral one; or it may be a physical one; or it may... Read More »
---