African American Hero of the Day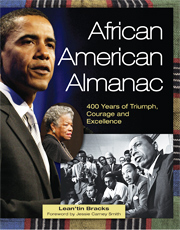 ---
What famous author died in France not long after being named a commander of that nation's Legion of Honor?
As a youth, he was a preacher in Harlem.
He left the United States to live in France and Turkey.
His The Fire Next Time (1963) is considered one of the most brilliant black protest essays ever written.
His first novel was 1953's Go Tell It on the Mountain.
---
---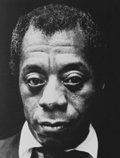 James Baldwin (1924-1987)
Novelist, Essayist, Playwright
Born in New York City, Baldwin turned to writing after an early career as a boy preacher in Harlem's storefront churches. He attended Frederick Douglass Junior High School in Harlem and later graduated from DeWitt Clinton High School, where he was editor of the school magazine. Three years later, he won a Eugene Saxton Fellowship, which enabled him to write full time. After leaving the United States, Baldwin resided in France and in Turkey.
Baldwin's first novel, Go Tell It on the Mountain, was published in 1953 to critical acclaim. Two years later, his first collection of essays, Notes of a Native Son, again won favorable acclaim. This was followed in 1956 by the publication of his second novel, Giovanni's Room. His second collection of essays, Nobody Knows My Name, brought him into the literary spotlight and established him as a major voice in American literature. His publications went on to include Another Country (1962), which was a critical and commercial success, and The Fire Next Time (1963), an immediate bestseller regarded as one of the most brilliant essays written in the history of the black protest. He also published the plays Blues for Mister Charlie and The Amen Corner, produced on the New York stage; Tell Me How Long the Train's Been Gone was published in 1968.
After a silence of several years, he published the 1974 novel If Beale Street Could Talk. To many critics, however, the novel lacked the undeniable relevance and fiery power of Baldwin's early polemical essays.
Baldwin's other works include Going to Meet the Man (short stories); No Name in the Street; One Day When I Was Lost, a scenario based on Alex Haley's The Autobiography of Malcolm X; A Rap on Race with Margaret Mead; and A Dialogue with Nikki Giovanni. He was one of the rare authors who worked well alone or in collaboration. Other books by Baldwin are Nothing Personal (1964), with photographs by Richard Avedon; The Devil Finds Work (1976), about the movies; his lengthy sixth novel, Just Above My Head (1979); and Little Man, Little Man: A Story of Childhood (1977), a book for children. He wrote sixteen books and coauthored three others. Six books have been written about Baldwin's life and writings, including a reference guide and bibliography.
His last three books are The Evidence of Things Not Seen (1985), about the killing of twenty-eight black youths in Atlanta, Georgia, in the early 1980s; The Price of the Ticket: Collected Nonfiction, 1948-1985 (1985); and Harlem Quartet.
Baldwin spent most of the remainder of his life in France. In 1986, the French government made him a commander of the Legion of Honor, France's highest civilian award. He died of stomach cancer at his home in France on November 30, 1987, at the age of sixty-three.
From African American Almanac: 400 Years of Triumph, Courage and Excellence by Lean'tin Bracks, (c) 2012 Visible Ink Press(R). A wealth of milestones, inspiration, and challenges met . . .
Dig deeper with these related titles:
African American Almanac: 400 Years of Triumph, Courage and Excellence


A wealth of milestones, inspiration, and challenges met. . . The most complete and affordable single-volume reference of African... Read More »

Freedom Facts and Firsts: 400 Years of the African American Civil Rights Experience


Spanning nearly 400 years from the early abolitionists to the present, this guide book profiles more than 400 people, places, and events that have... Read More »

Black Firsts: 4,000 Ground-Breaking and Pioneering Events, 2nd Edition


Black Firsts is a testament to a rich but often overlooked part of our history. Jessie Carney Smith, William and Camille Cosby Professor of the... Read More »

Black Heroes


"If there is no struggle, there is no progress," wrote Frederick Douglass. "This struggle may be a moral one; or it may be a physical one; or it may... Read More »
---