African American Hero of the Day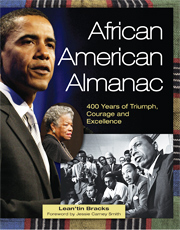 ---
Who was the PGA champion who was unable to straighten his left arm?
Born in Detroit, as a young man he was a farm laborer.
He did not start playing golf until he was twenty-three.
After leaving high school as a teen, he did not finish high school until he was forty years old.
He had twelve victories on the PGA tour, the most before the emergence of Tiger Woods.
---
---

Calvin Peete (1943--)
Golfer
Calvin Peete was born on July 18, 1943, in Detroit, Michigan, into a family of nineteen children. Peete spent time as a farm laborer and peddler and worked along the Eastern coast. He began playing golf at the age of twenty three, and although some saw his inability to straighten his left arm as a handicap, Peete moved directly into a professional career in 1971.
Peete won his first tour victory in 1979 at the Greater Milwaukee Open. In 1982 he won the Greater Milwaukee Open for a second time and also won the Anheuser-Bush Classic, the BC Open, and the Pensacola Open. Hampered by the lack of a high school diploma Peete was not fully accredited by the PGA. With the support of his wife, in 1983 he passed the Michigan Equivalency Examination after leaving school twenty-four years earlier. His accomplishment earned him a Black Achievement Award from Ebony and a Jackie Robinson Award.
Also in 1983 Peete won two more PGA titles, he represented the United States as a member of the prestigious Ryder Cup team, and won the Ben Hogan Award. In 1984 Peete had the best score average on the PGA tour. He retired from professional golf in 2001, and in 2002 he was inducted into the African American Ethnic Sports Hall of Fame.
From African American Almanac: 400 Years of Triumph, Courage and Excellence by Lean'tin Bracks, (c) 2012 Visible Ink Press(R). A wealth of milestones, inspiration, and challenges met . . .
Dig deeper with these related titles:
African American Almanac: 400 Years of Triumph, Courage and Excellence


A wealth of milestones, inspiration, and challenges met. . . The most complete and affordable single-volume reference of African... Read More »

Freedom Facts and Firsts: 400 Years of the African American Civil Rights Experience


Spanning nearly 400 years from the early abolitionists to the present, this guide book profiles more than 400 people, places, and events that have... Read More »

Black Firsts: 4,000 Ground-Breaking and Pioneering Events, 2nd Edition


Black Firsts is a testament to a rich but often overlooked part of our history. Jessie Carney Smith, William and Camille Cosby Professor of the... Read More »

Black Heroes


"If there is no struggle, there is no progress," wrote Frederick Douglass. "This struggle may be a moral one; or it may be a physical one; or it may... Read More »
---