The Handy African American History Answer Book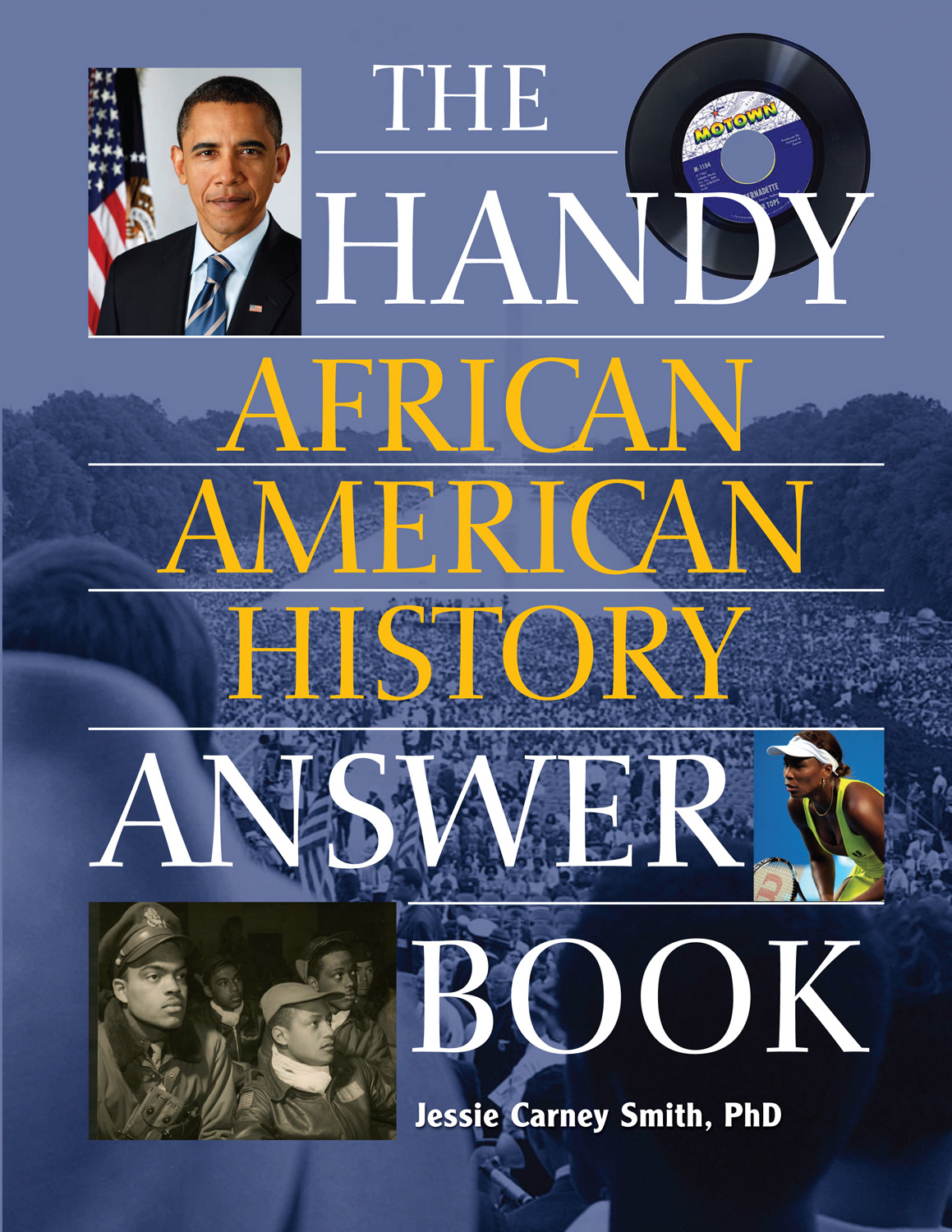 This resource covers the contributions that enslaved and free African Americans made to U.S. society. Good for young adults who are interested in African American history and are just getting started on the subject.

Booklist
... well-balanced and informative book with a simple layout and direct question-answer format. ... useful for a number of broad topics. It is great for frequently asked questions and for discovering new topics of interest. It will serve as a great resource ...

Voya Reviews
A Celebration of Accomplishments
Walking you through a rich but often overlooked part of American history, this compendium addresses the people, times, and events that influenced and changed African American history. An overview of major biographical figures and history-making events is followed by a deeper look at the development in the arts, entertainment, business, civil rights, music, government, journalism, religion, science, sports, and more. Mimicking the a broad range of the African American experience, showcasing interesting insights and facts, this helpful reference answers a wide variety of questions including:
-What is the significance of the Apollo Theater?
-What were the effects of the Great Depression on black artists?
-Who were some of America's early free black entrepreneurs?
-What is the historical role of the barbershop in the African American community?
-What was Black Wall Street?
Blending trivia with historical review in an engaging question-and-answer format, this book is perfect for browsing and is ideal for history buffs, trivia fans, students and teachers and anyone interested in a better and more thorough understanding of history of black Americans.

E-mail to a Friend
Quick Facts
ISBN: 9781578594528
PDF ISBN: 9781578594870
Kindle ISBN: 9781578594894
ePUB ISBN: 9781578594887
432 pages
120 photos and illustrations
7.125" x 9.25" paperback
$44.95
Related Titles
You might also enjoy...
Also by Jessie Carney Smith, Ph.D....
---
---