President of the Day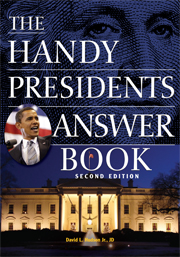 ---
Which president was the only one to deliver his inauguration speech from memory?
He was the only president born in New Hampshire.
He was the only president to have his entire cabinet serve full-term.
His rivals tried to use his fainting spells in the Mexican-American War against him.
He was unpopular in his post-presidency days for sympathizing with the South.
---
---

Franklin Pierce
What was unusual about Pierce's inauguration speech?
On March 4, 1853, Pierce delivered his inauguration speech from memory, the first and only president to do so.
Where and when was Pierce born?
Franklin Pierce was born in Hillsborough, New Hampshire, to Benjamin and Anna Kendrick Pierce on November 23, 1804. He remains the only president in history born in New Hampshire.
What was most unusual about Pierce's cabinet aside from the vice presidency?
Pierce is the only president who had the rest of his cabinet serve the entire term. There were no resignations, dismissals, retirements or deaths among the members: Secretary of State William L. Marcy, Secretary of the Treasury James Guthrie, Secretary of War Jefferson Davis, Attorney General Caleb Cushing, Secretary of the Navy James C. Dobbin, Postmaster General James Campbell, and Secretary of the Interior Robert McClelland.
What events during his military career were later seized by his opponents during the campaign?
Pierce fell off his horse twice and fainted while leading his forces at the Battle of Contreras and later at Churubusco. Allegedly, comments by a fellow officer led to accusations that Pierce was a coward. Actually, Pierce showed bravery by wishing to fight alongside his men and even pleading with General Scott to let him lead his brigade rather than rest behind the lines.
Why was Pierce unpopular in his post-presidency days?
Many perceived that Pierce sympathized with the South, as he spoke out against northern attempts to curb slavery in the South. While he supported the North during the war, he maintained a friendly correspondence with his former secretary of war, Jefferson Davis.
From The Handy Presidents Answer Book, Second Edition by David L. Hudson, Jr., JD., (c) Visible Ink Press(R) More than 1,600 things you never knew about our nation's leaders
Dig deeper with these related titles:
The Handy Presidents Answer Book Second Edition


A complete look at every Presidents' who, what, when, where, why, and, how . . . Offering an engaging overview of the U.S.... Read More »

The Handy History Answer Book, 2nd Edition


All things must pass. In an understatement of historic proportions, quite a few things have passed since the end of the last millennium, when The... Read More »

The Handy Supreme Court Answer Book


What's arguably the Supreme Court's most controversial decision? Which Justices signed the Declaration of Independence? How much do you really know... Read More »

The Handy Politics Answer Book


In these politically charged times, interest in the political process is peaking. From the national election debacle in Florida to 9/11 to... Read More »
---