President of the Day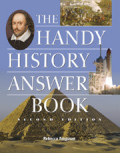 ---
Who co-led the War Hawks?
He was a part of a group of Republicans in the U.S. Congress.
He was a former Secretary of State.
He was a colleague of Henry Clay.
He later declared war on Britain.
---
---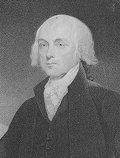 James Madison
The War Hawks were a group of Republicans in the U.S. Congress who advocated war with Great Britain. Elected in 1810, the congressmen took office in 1811, the failure of the Erskine agreement fresh in their memories: That bit of 1809 diplomacy, arranged by British minister to the United States George Erskine and the then U.S. secretary of state James Madison (1751-1836), would have provided for the suspension of Britain's maritime practices that interfered with U.S. shipping, but the agreement fell apart when Erskine was recalled from office. The relationship between the United States and Great Britain, tenuous since 1807 due to trade embargoes and the impressment of American sailors into British service, deteriorated. The newly elected congressmen were tired of the failure of diplomacy to resolve maritime problems with the British; they further felt that the British were challenging the young United States through their policies, which purportedly included British aid to American Indians in the Northwest. War Hawk leader Henry Clay (1777-1852) was named Speaker of the House, and Congress soon passed a series of resolutions to strengthen the army and navy. When Congress was called upon by President James Madison to declare war on the British in June of 1812, it was the War Hawks who swung the close vote. Thus the War of 1812 was declared. Some historians believe the true motive behind the War Hawks was not resolution of the shipping problems, but rather the desire to annex parts of southern Canada to the United States.
From The Handy History Answer Book by Rebecca Ferguson, (c) 2005 Visible Ink Press (R) More than a thousand questions explore a cast of thousands, including Socrates, an early advocate of the question-and-answer format.
Dig deeper with these related titles:
The Handy Presidents Answer Book Second Edition


A complete look at every Presidents' who, what, when, where, why, and, how . . . Offering an engaging overview of the U.S.... Read More »

The Handy History Answer Book, 2nd Edition


All things must pass. In an understatement of historic proportions, quite a few things have passed since the end of the last millennium, when The... Read More »

The Handy Supreme Court Answer Book


What's arguably the Supreme Court's most controversial decision? Which Justices signed the Declaration of Independence? How much do you really know... Read More »

The Handy Politics Answer Book


In these politically charged times, interest in the political process is peaking. From the national election debacle in Florida to 9/11 to... Read More »
---