Werewolf Fact of the Day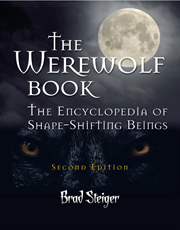 ---
Which popular 2006 video game features a main character with a wolf form?
It is a prequel to a 2003 hit game.
The wolf was featured in cryptic demos leading up to the game's release.
It received perfect scores across the board.
Nintendo released it.
---
---
Legend of Zelda: Twilight Princess
Joshua Roberts
When the 2003 release of Legend of Zelda: The Wind Waker failed to meet the same success of Nintendo's earlier Nintendo 64 juggernaut, The Legend of Zelda: Ocarina of Time, which is still hailed as one of the greatest games ever created, Nintendo's game director Eiji Aonuma expressed his concerns with famed Nintendo game designer Shigeru Miyamoto that in order to recapture the North American audience they would need to create a more realistic Zelda game that harkened back to Ocarina of Time.
In answer to the fans, Nintendo released a short demo in 2004, showcasing a realistic looking Link, riding his horse, Epona. In spring of 2005, Nintendo released a mysterious trailer featuring a wolf howling atop a hill, and then revealed the new Zelda title, The Legend of Zelda: The Twilight Princess.
It didn't take long before speculation abounded as to who or what the wolf represented. Is it Zelda? Is it Link? At E3 (Electronic Entertainment Expo) that same year, all rumors were put aside when Nintendo revealed a full trailer featuring Link transforming into a wolf. Link's "Wolf" form was to be another game mechanic similar to the time traveling mechanic in Ocarina of Time, and the season change mechanic that was used in Oracle of Seasons.
It wasn't just the more realistic graphics that garnered Twilight Princess praise, the story was also much more mature than previous Zelda titles. The Kingdom of Hyrule has been taken over by the evil sorcerer Zant, an usurping servant of the Twilight Realm. He transformed Midna, the Twilight Realm's queen, into an imp, and then used her armies to lay conquest to Hyrule. Link finds himself trapped in a merger of the two realms when he tries to rescue children kidnapped from the Ordon village. While locked in the Twilight Realm, Link transforms into a wolf and is taken hostage, himself. He is rescued by Midna, and together they band together to free not only Hyrule but the Twilight Realm as well. The story is quite a bit more emotional than previous outings, and while it does cross into some new territory, it all comes back down to the three Legend of Zelda staples, Zelda, Link, and Ganodorf.
Game play for Twilight Princess was spot on, with full Nintendo Wii support to add additional precision. All of Link's moves were mapped out onto the Wiimote and allowed players to seamlessly switch from sword to bow for precision shooting. Players were able to transverse the massive world on foot, on horseback, and on all fours as the wolf. The dungeon difficulty was increased, and a fifty-level endurance dungeon was added to challenge even the most hearty veteran. Twilight Princess was an instant hit. It received perfect scores across the board.
From The Werewolf Book: The Encyclopedia of Shape-Shifting Beings, Second Edition by Brad Steiger, (c) 2012 Visible Ink Press(R) Steiger's homage to the beast within provides meaty facts for the lycanthropic in all of us.
Dig deeper with these related titles:
The Werewolf Book: The Encyclopedia of Shape-Shifting Beings, Second Edition


When Darkness Reigns and the Full Moon Glows, Terror Emerges to Stalk the Unsuspecting… Read More »

The Vampire Book: The Encyclopedia of the Undead, Third Edition


The Ultimate Collection of Vampire Facts and Fiction Death and immortality, sexual prowess and surrender, intimacy and... Read More »

Real Monsters, Gruesome Critters, and Beasts from the Darkside


Beware! Monsters are Everywhere Monsters have been spotted everywhere, not just slithering under a child's bed or lurking in... Read More »

Unexplained! Strange Sightings, Incredible Occurrences, and Puzzling Physical Phenomena, 2nd Edition


The truth is out there, but looking for it is the real fun. Now, countless X-philes and insatiable fans of the supernatural, occult, and UFOs can... Read More »

Real Zombies, the Living Dead, and Creatures of the Apocalypse


The macabre secret history of the undead . . . Featuring 30 chilling stories of real life zombie encounters, this comprehensive and... Read More »

Real Vampires, Night Stalkers, and Creatures from the Darkside


Not only do vampires exist, they walk among us! Paranormal researcher extraordinaire, Brad Steiger, reveals that real vampires are not immortal, do... Read More »
---