Natural Health: Your Complete Guide to Natural Remedies and Mindful Well-Being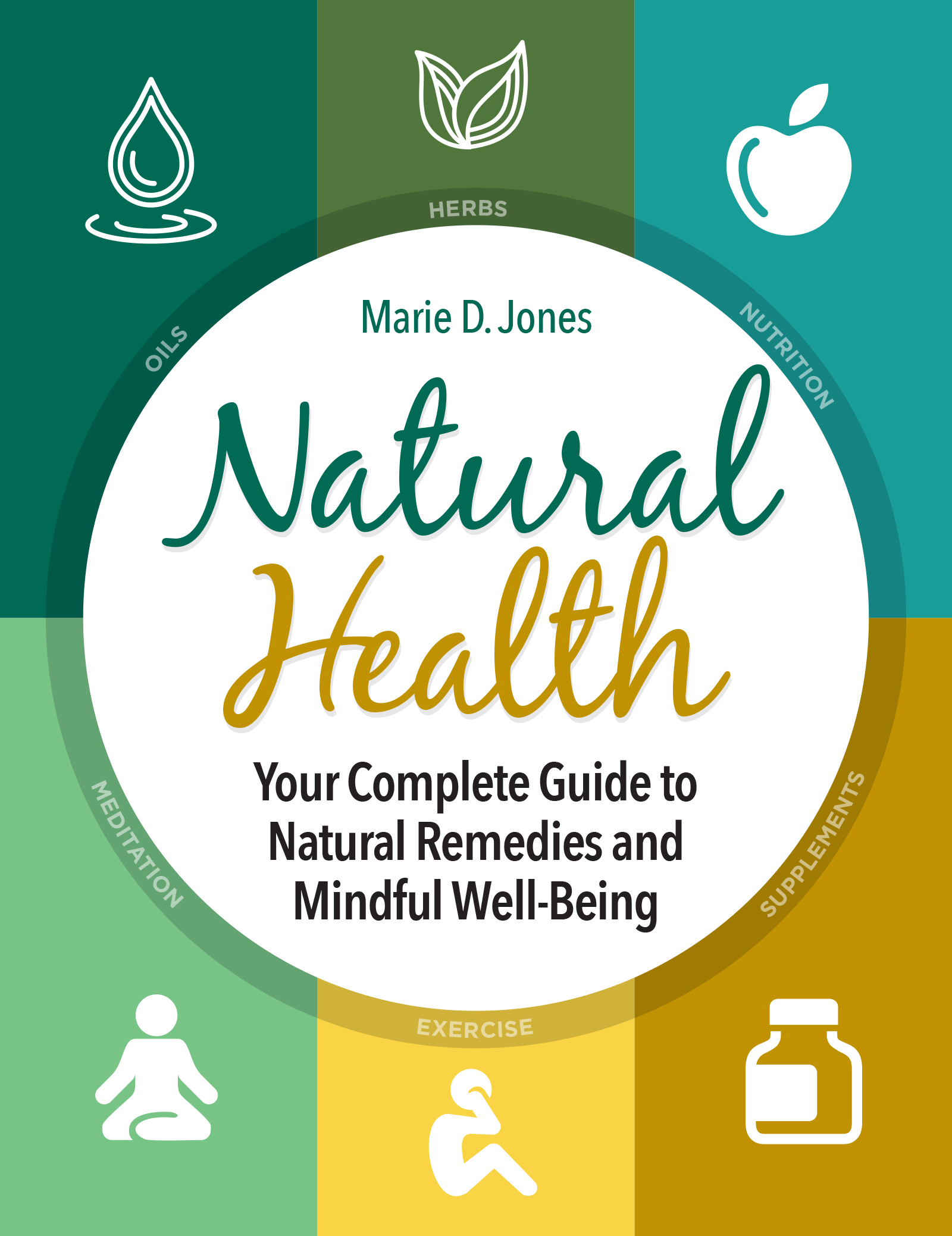 ... a guide to natural remedies and methods for improving health and well-being. She discusses what natural health is, including holistic health, different types of therapies like acupuncture, Reiki, and traditional Chinese medicine, and how to choose a practitioner; the definition of well-being; the role of diet and nutrition in health and disease; vitamins, minerals, and supplements; herbs and plants; the role of physical activity; remedies for stress; aromatherapy and essential oils; mindfulness and social connection; the power of nature; healthy sleep; keeping the brain healthy; healthy aging; the role of spirituality; and natural remedies for specific problems. ... includes scientific studies supporting claims made by natural health modalities and techniques.

Book News
If readers want to live longer, healthier lives free of medical complications, they need not be beholden to products that are premade, prefabricated, processed, put together, produced, and promoted. Instead they can learn about hundreds of ways to enrich their lives being with Natural Health, a comprehensive guide to nature-based health and well.

SirReadALot.org
Nature's Medicine, Health and Harmony!
A healthy body, a nimble mind, and a feeling of ease are universal goals, but we're bombarded with unrealistic body images, sold all manner of processed food, and prone to synthetic cure alls to fix all sorts of maladies. During this time of hardship and stress, getting back to natural cures and balanced living might bring some needed relief!
From herbs, oils and vitamins to yoga, healing remedies, and belly laughs, Natural Health: Your Complete Guide to Natural Remedies and Mindful Well-Being explores hundreds of ancient remedies, natural therapies, and nature's medicine cabinet. This comprehensive guide to nature-based health and well-being includes the most current knowledge, information, and science behind a natural diet and lifestyle to promote wellness. Featuring an extensive overview of natural health therapies, treatments, medicinals, and nature's gifts, this engaging and useful book includes …
More than 100 herbal, all-natural, and do-it-yourself recipes and home remedies to heal everything from acne to zapped energy
An examination of meditation, movement, and breath work
Herbal and natural remedies that fight diabetes, depression, anxiety, digestive disorders, immune disorders, and more
An extensive A to Z herb list and the medicinal properties of each herb
Tips for making toxic-free home products
Immune boosting herbs, diet, and remedies to improve overall health
A detox section to improve your gut health and immune system and rid the body of toxic metals and chemicals
Recipes for herbal teas, concoctions, decoctions, tinctures, baths, balms, treats for kids, and more
Tools and methods for increasing brain power, memory, cognition, focus, and clarity
Tips for improved sleep
Exercises for lowering stress, achieving greater positivity, well-being, and resilience
And much more on feeling great naturally and living a healthier, happier life!

Get back to basics with what the planet has to offer instead. Whether you want to stay fit, treat health issues or reduce stress, Natural Health: Your Complete Guide to Natural Remedies and Mindful Well-Being will help you find your natural balance to a holistic health of the body, mind, and spirit! With many photos, illustrations, and other graphics, this tome is richly illustrated, and its helpful bibliography and extensive index add to its usefulness.

E-mail to a Friend
Quick Facts
ISBN: 9781578595556
eBook ISBN: 9781578597819
Published 2022
464 pages
130 photos and drawings
$24.95
Related Titles
Also by Marie D Jones...
---
---